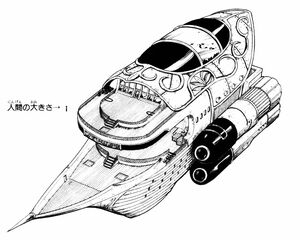 The Silver Knights (シルバーナイツ号, Silver Knights) is the Silver Rhythm Gang's newest airship. It is captained by their vice-leader, Hebi Silvette.
Overview
It was purchased over 800 million edels after selling their previous airship "Advent" along with the gangs' savings.
Specifications
Not much is known, except it runs on low-cost fuel called "Mother Energy". It however lacks maintenance as the ship suffers many technical difficulties like engine troubles and regular fuel costs.
References
Community content is available under
CC-BY-SA
unless otherwise noted.